Eve Babitz very graciously gave a reading at my first solo music photography exhibition way back when. It was a selection from "Rosewood Casket" about Gram Parsons, although he was not so named, from her amazing Eve's Hollywood book. You want emotional, deceptively simple writing boys and girls? Start by diving into this one first, although her second tome Slow Days, Fast Company remains the most lauded of her five non-fiction works and its first edition boasts that amazing cover with the Saluki dog representing all young Hollywood beauties...
Eve's Hollywood
is laced with rock and roll, albeit discretely omitting names, and outlines so much about my demographic that has eluded capture heretofore. Los Angeles shares one
gigantic parallel with London of the same 1960s/70s eras-- despite the hugeness and variety within these locales, the most interesting aspects of their social and entertainment biz' beating hearts remain accessible only if an insider invites you in. Eve's writing is an instant "Open, Sesame!" to the riches of Ali Baba's secret caves...
Happily all the fiction has been republished (there are two further non-fiction books) and is readily available negating their previous collector prices. Hollywood's Eve, her just published biography by Lili Anolik reminds why Babitz is not only important but indispensable to Los Angeles literary history.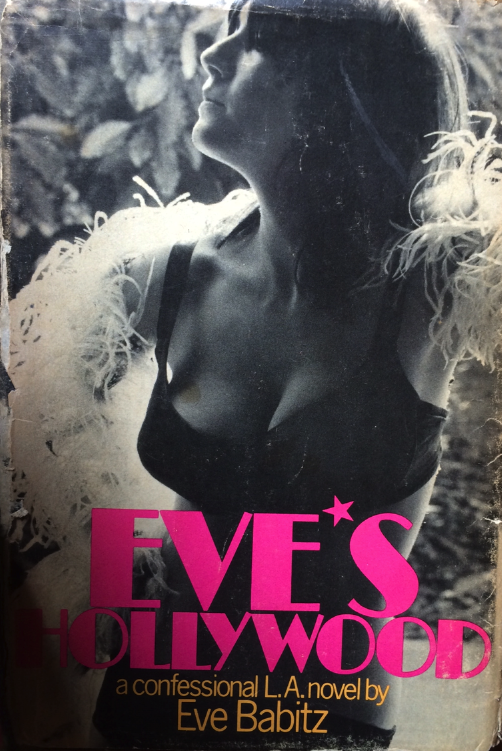 P.S. The ex-husband of my friend, legendary singer

Leslie Knauer

(see LINK*)

is the photographer in question who immortalized Marcel Duchamp posing with a young Ms. Babitz, naked, both playing chess at an art museum. This cultural godhead image can still be purchased from its maker or at the Robert Berman Gallery, Santa Monica, see LINK** .
*
https://fastfilm1.blogspot.com/2016/02/leslie-knauer-jonneine-zapata-ruby.html
** https://www.artsy.net/artwork/julian-wasser-duchamp-playing-chess-with-a-nude-eve-babitz-duchamp-retrospective-pasadena-art-museum-1